Are you looking for an experienced SEO Company in Crystal Lake?
Our Crystal Lake, IL SEO Experts can increase your rankings in Google and other top search engines.  Give us a few months and watch your rankings skyrocket for your targeted keyword phrases.
If you are a business owner with no visibility in the major search engines, you are consistently losing business to your competitors. Tributary Group, Inc can give you that competitive edge online.  Our Search Engine Optimization Services will help put your website in front of your customers and ahead of your competition.
<script src="//fast.wistia.com/embed/medias/5kxerd7aza.jsonp" async></script><script src="//fast.wistia.com/assets/external/E-v1.js" async></script><div class="wistia_responsive_padding" style="padding:56.25% 0 28px 0;position:relative;"><div class="wistia_responsive_wrapper" style="height:100%;left:0;position:absolute;top:0;width:100%;"><div class="wistia_embed wistia_async_5kxerd7aza videoFoam=true" style="height:100%;width:100%"> </div></div></div>
Organic SEO
Out rank your competition for your competitive keywords and phrases. Increase traffic and phone calls.  Boost your sales.
Local SEO
Does your business have a physical location?  Google Local is where it's at.  Rank at the top of the Google Local map listings.  Learn more
Content Creation
Users are constantly searching for engaging content.  Are you an expert in your business field?  We can increase your site's authority by creating content that will be linked to and shared.
Video Marketing
Looking to spread your message across the web using video?  We can assist you in producing high quality, engaging videos that will help increase your brand awareness and drive traffic to your site.
Tributary Group can make your website a full time salesperson.  You'll rely less upon expensive lead generation methods such as cold calling and email marketing.
How do our SEO Services work?
Free Website Audit Report
We look at how your website is currently optimized.  We want to know how is it seen by the major search engines.
Optimize
We'll begin the process of optimizing your site.  This includes multiple strategies geared to build site authority so your business ranks higher when a potential customer searches for your product or service.
Monitor and Enhance
We continually monitor the results & build upon them.  You, the business owner, will receive website performance reports so you can see exactly how we're doing.
Why partner with a leading SEO Agency in Crystal Lake, IL?
Simply having a website won't give your business an edge over your competition.  A poorly designed website could be detrimental to your rankings in the major search engines.  The most appealing website won't generate any traffic and sales if your target market can't find it.
Located in Crystal Lake, IL, just 50 miles from Chicago, we understand the importance of strong relationships.  Crystal Lake, IL was recently ranked one of the best small cities in America.  We are extremely proud to be a part of such an outstanding community. Tributary Group prides ourselves in our passion for providing outstanding results and excellent communication.
Our job is to make your website stand out among your competitors.  We work tirelessly to get you site ranked higher than your competition.
How does Tributary Group drive traffic to your website?
Through good old fashioned hard work. Our SEO experts stay current in this dynamic industry.  Our professionals obtain amazing results while maintaining the integrity of your website.  No tricks or black hat techniques that can get your site banned.  Our goal is to attract quality, targeted traffic that clicks on your site and stays on your site.  You will receive a better return on investment (ROI) when you hire us as your SEO Expert.  We can assist you with the development of your website by utilizing our Web Design services and content writing services. The result will be a high ranking website that maintains a focus on the user experience.
Stop Losing Customers to Your Competition
Are you interested in knowing the health status of your website?  Fill out the form below for a free, no obligation Website Review and SEO Audit Report. The report will show you how many errors exist on your website.  The types of errors might prevent your website from ranking ahead of your competition.  The report will be emailed to you within the hour.
<!-- semrush siteaudit widget --><!-- [et_pb_line_break_holder] --><div id="ssa-widget"></div><!-- [et_pb_line_break_holder] --><script type="text/javascript" src="https://www.semrush.com/leadgen/static/js/widget.min.js"></script><!-- [et_pb_line_break_holder] --><!-- [et_pb_line_break_holder] --><script type="text/javascript"><!-- [et_pb_line_break_holder] --> new SEMRUSH.SiteauditWidget({<!-- [et_pb_line_break_holder] --> widgetApiKey: "58598b635f50e9323b317524"<!-- [et_pb_line_break_holder] --> });<!-- [et_pb_line_break_holder] --></script><!-- [et_pb_line_break_holder] --><!-- /semrush siteaudit widget -->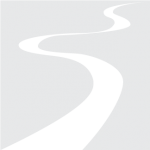 Tributary Group, Inc.
3615 Franklin Ct
Crystal Lake, IL  60014
USA
Telephone: (815) 322-7075
Email: info@tributarygroup.com
Tributary Group is an Internet Marketing Company specializing in Web Design, SEO, Local SEO, Citation Building and Online Reputation Management. Contact Us Today! Tributary Group, Inc is located in Crystal Lake IL. Serving Crystal Lake and the surrounding communities including Algonquin, Cary, Fox River Grove, Lake In The Hills, McHenry, Woodstock and all of the Northwest Suburbs. View our Privacy Policy
Chicago Services:  Chicago Web Design | Chicago SEO | Chicago Local SEO