About Us
Tributary Group, Inc is a Crystal Lake, IL Website Design and SEO Company. Our mission is to provide affordable Web Design, Search Engine Optimization and Paid Advertising services geared towards small businesses.
Our unique approach to Website Design provides our clients with a solid foundation to build a relevant online presence. All of our client's websites are designed with a basic SEO structure already in place. Our websites utilize up to date, clean, search engine friendly code. This reduces page load times and improves search engine performance. Our clean site designs will help keep your website in front of your target market. We lay the groundwork so that our clients can generate more website traffic and get a "leg up" on the competition.
Our SEO services and Local SEO Services can help you capture the most traffic from your search keywords.  Our Facebook™ Ad Service can laser focus your budget directly to your target market.
How do we measure up?  We monitor the results and keep your site relevant.  We don't just send out monthly performance reports that are meaningless to you the business owner.  We focus on the direct results of your marketing budget, including:
How much your marketing spend contributes to your bottom line (ROI)

The quality of leads your business is receiving

Is your budget being used to capture the most qualified traffic at the lowest cost (efficiency)

Are you staying ahead of your competition online

and more…
At Tributary Group, we are interested in results that you can actually see!
Thank you for visiting and please feel free to contact Tributary Group, Inc today and see how we can help your business grow!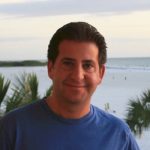 Marc Abrams, CEO
Contact Tributary Group
Build a strong online presence and be found by your prospects. Let Tributary Group lead the way to finding new prospects and growing your business.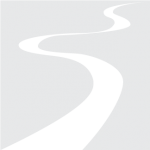 Tributary Group, Inc.
3615 Franklin Ct
Crystal Lake, IL  60014
USA
Telephone: (815) 322-7075
Email: info@tributarygroup.com
Tributary Group is an Internet Marketing Company specializing in Web Design, SEO, Local SEO, Citation Building and Online Reputation Management. Contact Us Today! Tributary Group, Inc is located in Crystal Lake IL. Serving Crystal Lake and the surrounding communities including Algonquin, Cary, Fox River Grove, Lake In The Hills, McHenry, Woodstock and all of the Northwest Suburbs. View our Privacy Policy
Chicago Services:  Chicago Web Design | Chicago SEO | Chicago Local SEO