Local SEO for Small Business
An SEO strategy is consistently ranked among one of the most important things you can do to grow your business online. As a foundation of how you will present yourself through your website, the right Local SEO strategy has the power to completely transform a business's success.
But many local companies believe that SEO is only for the large businesses who do most of their sales online. They believe that as a local company, SEO is something that they just don't need to worry about.
Unfortunately, those individuals are wrong in thinking this way and their business can be suffering because of it. For a small or local business, SEO can actually be an even more powerful tool because it helps to bring customers through the door.
If you're a small business that is unsure of where to get started with a local SEO strategy, don't worry. We've developed an actionable guide to help you create a local SEO strategy that can bring your business new customers.
1. Create a Google My Business Page
Because Google is the most popular search engine, you will want to work with them to develop an online presence. Google is constantly looking for new ways to make the search process easier for its users. In the case of small businesses, that means having a Google My Business profile.
In an effort to make information easy to find, Google pushes Google My Business pages to the top of the results. Within this profile, searchers can find the business times, location, contact information, menus, and reviews – allowing them to stay in Google longer.
If you do not have a Google My Business profile, your first step should be to create yours. You will also want to ensure that all your information is added and that it is correct. Fill in as much information as possible on your Google My Business page, assuming that the individual may not visit your website.
2. Check Your NAP Information on Citations
Having local citations is a great way to connect your business to your area and show Google that you have a company worth talking about in your community. These citations may come from local directories, visitor's bureaus for your city or town, or even large national sites like Yelp and Angie's List.
However, just being listed is not enough to improve your local SEO strategy. You will also want to ensure that each of your listings are exactly the same or as close to the same as possible. Specifically, you will want to make sure your NAP information is consistent.
NAP information includes your name, address, and phone number. While this may be standard information for your business, you will want to ensure all the abbreviations are the same and that there are no typos.
3. Develop an Online Presence
All SEO strategies revolve around producing relevant content that the search engine crawlers can comb through for a search match. While you may think that you can upload a few optimized webpages and hope that you will stay at the top of search results, this strategy will only get you lost in the sea of similar information.
Instead, you need to consistently upload new content to your website or the profiles associated with your company. This content can give your website visitors an idea of what problems you may be able to help them solve and what products and services you provide that can solve those problems. The easiest way to do this is through a blog and social media profiles.
Your blogging strategy should contain your keywords and information about your products or services that individuals in your area may be looking for. Be sure to use location-specific keywords in your content creation to help improve the connection between your business and the area that you serve.
4. Get Customer Reviews
One of the biggest components of a local SEO strategy is reviews. Because a local business relies so much on customer service and experience, reviews can make the difference between appearing at the top of a search results list or at the bottom.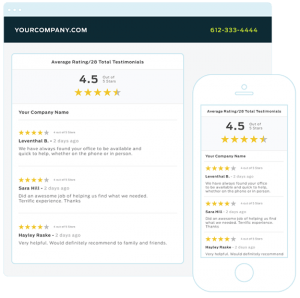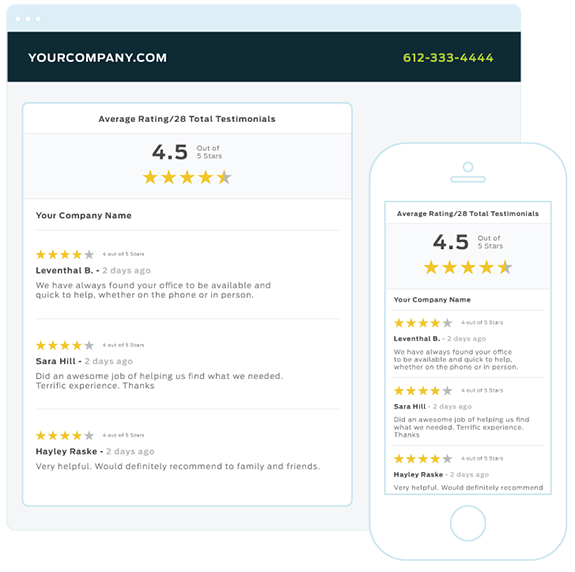 Just like a trusted friend, Google does not want to send users to a place that they will not enjoy. To determine which businesses can provide a service worth recommending and which should be avoided, Google relies on the reviews of customers who have been to your business in the past. The more positive reviews a company has, the more likely it is to appear at the top of a search list.
In order to get reviews, you will want to ask your happy customers to leave you a nice note on Google My Business, Yelp, Facebook, or other sites that you have for your business. However, you will need to be careful about how you ask and how frequently you ask. You want to get as many reviews as possible, but you will want them to be consistent and natural. If Google suspects that your reviews are not genuine, you could be penalized.
5. Be Optimized for Mobile Use
As smartphones are growing in popularity, searching on them is on the rise as well. For a local business, you are more likely to see searches from individuals already out and about, meaning their searches are coming from their smart phones.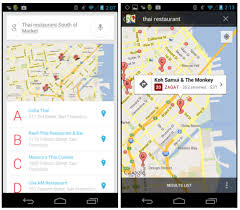 To appeal to those users, you will want to have a fully responsive site that will be easy to read on all different screen sizes. This can improve your SEO strategy because it helps readers find the necessary information they're looking for in an easy way, keeping them on your page instead of returning back to the list of results.
Talk to your web developer about creating a site that is optimized for mobile use.
You shouldn't feel overwhelmed by a local SEO strategy. Although it may seem like something you don't really need, having the right online presence can bring you new business and help your company reach new levels of success.
Check out our Local SEO Checklist for proven steps to help your business rank higher in Google!