Website Malware Removal
We've removed website malware from over 2.8 million websites. Our methods are innovative and automated. That makes our service your best value in price, efficiency and accuracy.
Your websites will be covered by our all inclusive fee structure. No limits on the number of "pages". No need to enter a ticket to have malware removed – it's all automatic.
Website File Monitoring
Our innovative methods only require an average of 4 seconds to check your website files for any changes or additions. Any files that have been changed or modified get scanned by our leading edge technology which finds more malicious code than any other service.
Website Protection
Have your websites protected by a customized security strategy. Don't settle for a "blanket" offering of a Web Application Firewall (WAF) when you can have better security and spend less money. A real understanding of website technology and how cybercriminals work lead us to an offering that can't be matched – and it's included in our fees. No upsell pressure here.
Root Cause Analysis
If your website has ever been infected, you want to know "how" it happened. This sets our service at the top. We provide you with real proof of how your site was infected. Was it a faulty plugin? Outdated software? 
We've invested the time required to create a system that will determine how your site was infected – and then we inform you. This along with steps you need to take to help us – help you keep your website safe and secure.
Has Your Website Been Victimized By Cyber Criminals?
Browse through our site. In creating the content for this site, we wanted you to know that you don't have to pay high prices for quality website malware removal services. Check us out, you'll find we are the best choice for your website security needs.
Has your website been victimized by cyber criminals?
Website Malware Removal
We don't just rely on malware signatures that change every hour. Our in-depth process goes beyond 360 degrees. We check inside the circle and outside the box.
Website File Integrity Monitoring
Our innovative methods means that your files will be monitored and unlike plugins or other methods, our service place no burden on your website resources.
Website Protection
Our simple yet highly effective security strategies are what give us a .047% re-infection rate. Much better than firewalls.
Root Cause Determination
You'll want to know how your website was infected. Don't settle for a generic response. Get actual details of how your site was infected – otherwise, how do you know if you're website is secure?
We Identify The Problem
Positively identifying and removing ALL website malware
We Monitor Your Website
We will continuously monitor your website to keep you safe from malware.
Find Core Problem
Determine how your website was infected and keep it from reoccurring.
Protect Your Site From Being Infected
We will monitor you site to keep you from future malware problems.
Best Security
Our services are designed to provide you with the best website security service at the lowest prices without sacrificing quality.
Helping You Stay Safe
It's our burden but one we decided to accept in order to help you in this difficult time.
Making It Affordable
We want to truly bring affordable, effective website security to every website owner. It's why we don't have an affiliate program. We don't have a reseller program. We don't have sales people.
Why Pay More?
Every level of those people and programs want to be paid. You're not getting any better service – but you would be paying more.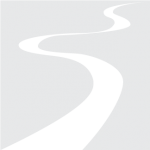 Tributary Group, Inc.
3615 Franklin Ct
Crystal Lake, IL  60014
USA
Telephone: (815) 322-7075
Email: info@tributarygroup.com
Tributary Group is an Internet Marketing Company specializing in Web Design, SEO, Local SEO, Citation Building and Online Reputation Management. Contact Us Today! Tributary Group, Inc is located in Crystal Lake IL. Serving Crystal Lake and the surrounding communities including Algonquin, Cary, Fox River Grove, Lake In The Hills, McHenry, Woodstock and all of the Northwest Suburbs. View our Privacy Policy
Chicago Services:  Chicago Web Design | Chicago SEO | Chicago Local SEO