WordPress Tutorial for Beginners
Tributary Group is pleased to provide our clients with WordPress Tutorial Videos to assist them in updating their websites. Remember to check back for our growing collection of Web Design Tutorial Videos. You can always sign up here for our newsletter and we will notify you when new tutorial videos are posted.
Please visit our Web Design page for more information about Tributary Group's Website Design and Development services.
<script src="//fast.wistia.com/embed/medias/mktax9ks6v.jsonp" async></script><script src="//fast.wistia.com/assets/external/E-v1.js" async></script><div class="wistia_responsive_padding" style="padding:56.25% 0 28px 0;position:relative;"><div class="wistia_responsive_wrapper" style="height:100%;left:0;position:absolute;top:0;width:100%;"><div class="wistia_embed wistia_async_mktax9ks6v videoFoam=true" style="height:100%;width:100%"> </div></div></div>
<script charset="ISO-8859-1" src="//fast.wistia.com/assets/external/E-v1.js" async></script><div class="wistia_responsive_padding" style="padding:56.25% 0 28px 0;position:relative;"><div class="wistia_responsive_wrapper" style="height:100%;left:0;position:absolute;top:0;width:100%;"><div class="wistia_embed wistia_async_lubylxa4kl videoFoam=true" style="height:100%;width:100%"> </div></div></div>
<script charset="ISO-8859-1" src="//fast.wistia.com/assets/external/E-v1.js" async></script><div class="wistia_responsive_padding" style="padding:56.25% 0 28px 0;position:relative;"><div class="wistia_responsive_wrapper" style="height:100%;left:0;position:absolute;top:0;width:100%;"><div class="wistia_embed wistia_async_kptlp0cvma videoFoam=true" style="height:100%;width:100%"> </div></div></div>
<!-- ManyChat --><!-- [et_pb_line_break_holder] --><script src="//widget.manychat.com/473391326048656.js" async="async"><!-- [et_pb_line_break_holder] --></script>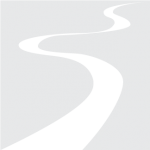 Tributary Group, Inc.
3615 Franklin Ct
Crystal Lake, IL  60014
USA
Telephone: (815) 322-7075
Email: info@tributarygroup.com
Tributary Group is an Internet Marketing Company specializing in Web Design, SEO, Local SEO, Citation Building and Online Reputation Management. Contact Us Today! Tributary Group, Inc is located in Crystal Lake IL. Serving Crystal Lake and the surrounding communities including Algonquin, Cary, Fox River Grove, Lake In The Hills, McHenry, Woodstock and all of the Northwest Suburbs. View our Privacy Policy
Chicago Services:  Chicago Web Design | Chicago SEO | Chicago Local SEO